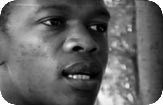 An Overview of Their Experience
Pier–Paolo Coro

The presence of foreign students in Italy clearly reveals a new openness of our society towards different cultures, also encouraged by the events of the last two decades. In fact, Italy has been directly interested by a growing immigration flow from African, Arab and Eastern European countries, while a large number of people from Kosovo and former Yugoslavia arrived as a result of the recent war in that region.
Many efforts are being made to address these emergencies in the best possible way, well aware that not always is it possible to solve them promptly. In my opinion, these students testify to the strong desire for coexistence and mutual respect. Today, in addressing cultural issues, youth policies too often do not consider these people, their "different" culture and problems.
I believe that an open-minded and global approach towards culture is not enough to understand what is happening all over the world. This is the reason why today more than ever it is important to have a new attitude towards an ever changing reality. Also our cities are witnessing this transformation and it is therefore necessary to reshape our concept of space as a place of communication, where everyone can play an active role in this significant process of development, which brings people closer.
The idea of interviewing foreign students with different cultural identities, and establish with them a dialogue was conceived in conjunction with the contemporary arts exhibition entitled "Giochi di Luce 1999", held at the University of Ferrara in Italy. Hence, the production of a Video, featuring a number of students coming from Africa and other European countries and describing their experience and feelings in Italy.
Ferrara is also the native city of Michelangelo Antonioni, and seems has not been accidental to take cue and to acclimatise in this city and surrounding zones some of his most important film of years 50' and 60'(Il Grido, La Notte, Deserto Rosso); bringing back the suggestion of the post-industrial society and in the empty one of an incommunicable human position.


"I had to cope with the difficulties of finding a house. Every time I contacted people on the phone they hanged up as soon as they heard my foreign accent."
(From the video Point Out, 1999)

Mathurin
My name's Mathurin and I come from Cameroon.
I've lived in Italy for 6 years.
I came to Italy by chance.
After high school I moved to another country because I wanted to study pharmacy and there is no faculty of pharmacy in my country.
After 3 years in Congo, the Government decided to close the University, because the students wanted reforms, which Government wasn't ready to carry out.
So, I had to quit.
Back to Cameroon, I wrote to several Universities. I received a reply from Italy.
Italy has allowed foreign students only for the last two decades. Other countries like France, Great Britain, the US, Canada and Germany have admitted foreign students for many years, almost 100 years. They have so many foreign students that they have been forced to limit their access to universities. Conversely, in Italy there are more chances for us.
My first friends in Ferrara have not been students, but rather team mates, because I play soccer. I felt more comfortable here. I have lived a lot of different experiences. With the course of time I have reconsidered my own prejudices.
Relationships at university were actually quite different. I was aware that if I wanted to know some other people I had to take first step. But because of my own prejudice, I did nothing. I didn't feel the need to have comrades. I thought I had learnt the language quite well, so I needed nobody. I could and had to go on by myself.
When my studies are over, I think I'll go back to Africa. Finally, I've managed to cope with all the difficulties I encountered at the beginning, even in relation to this city. I've always thought of going back to my country, though.
I've realised that most of the problems with the people here were basically due to ignorance. Yet, I still feel a stranger, and because I don't want to feel like that, I believe I can do something to build an ideal bridge between two different cultures.
I'd like to take some Italians to my place in Africa and let them discover who I am, and make international relations easier.
What about my wishes? Well, you may think it's just an illusion.
I'd like to see men and women of different cultures living together. I'd like to live in a world without frontiers.
Men, and only men, are responsible for their problems. Politicians are also responsible.
Why lying to the man in the street, why relegating him in a limited world that has nothing to do with the real one.
I feel at a loss when for instance I watch TV and learn that Africa is the realm of hunger. That's not Africa, not at all! Africa is a lot of things!
What Africa can offer is the simple-mindedness of its people, it's natural way of life.
I believe that in such a material world – and certainly Africa is no longer foreign to it – things could be better if there were people – and I think there are – who showed to the rest of the world what we have and what we are.


Naman
I have established a very positive relationship with the city.
I've known many people with whom I have established a friendly relationship. They're still my good friends and I hope to keep in touch with them when I'm back home.
To describe my relationship with the people of Ferrara... Well, as a university student, you generally prepare for an exam together with other students. However, when it's over, you realised you have nothing more in common with them.
The causes of discrimination? I don't think it depends on who you are or what you do. Much is to be attributed to the media every day people read or hear about immigration issues, non EU people stealing, or involved in drug trafficking, etc. They treat you as if you were a criminal, they don't realise the reason why you're here is that you want to do something for the well-being of your nation!
There should be greater solidarity towards immigrants. Their problems should be taken more seriously, especially on the part of the young. The young should approach any ethnic group trying to understand why immigrants have come to Italy. Italians should be more open-minded. An yet, there's a lot of prejudice!
If you want to integrate you have to be easy-going and ready to talk about the everyday life of students.
Relations with teachers in Ferrara are quite good. Well, I mean, if you happen to meet them in the university bar or the courtyard they say "hallo" to you, no matter what nationality you are. They know you're one of the students attending their lectures.
I think this is a very profitable relationship that stimulates students to perform better.

Vassilis
I've left Greece to come over here because very few people can enrol at a university in Greece, and so I had to search for another one.
I chose Italy because opportunities seemed much better than those offered by other countries like Romania or the Czech Republic.
Moreover, Italy is closer to Greece, not only geographically speaking – which also means lower travel expenses, but also in terms of mentality.
I was quite good at physics, which allowed me to pass my exams easily, and in this way I got to know my very first friends, two people who supported me a lot. It's strange, isn't it?
I've never experienced racism.
Sure, there may be someone who considers himself superior, compared for example to the Greeks, who are generally poor, but I wouldn't take this assumption for granted!
All my friends are from Vicenza, a city in north-eastern Italy. They say that I speak Italian with their local accent!
I've learnt Italian living with them, and still, I can't realise having picked up their accent!
If you study medicine in Greece, when you end your academic career, be sure that you'll find a job. My goal is to find a job and go back to my country.
I don't know if this applies to Italy, too. Apparently, the better the marks, the more opportunities of specialising. I'm not informed of specialisation and research possibilities here.
I'll come back to Italy some day. For sure.
Before leaving Greece I had a different idea. The only thing I knew was that I was going abroad: Yet, living in Italy, I've changed my mind and know I'll come back sooner or later.
I was so sad, when I left my home... but, for all difficulties, my experience has been a very enriching and educating one. Certainly, my peers who have decided to remain in Greece with their parents are at an advantage economically speaking, but I have no regrets.
I've learnt a lot of things.


Bertille
My name is Bertille, and I've been studying pharmacy in Ferrara for 4 years.
I've always dreamt of becoming pharmacist. However, there wasn't such a possibility in my own country and so I was forced to go abroad. That's how I came to Italy.
Also I was willing to discover a new culture and learn a different language.
And lastly, several friends of mine had already moved abroad to study. So, I made up my mind and went to Italy.
The beginning was quite hard!
It took some time to adjust and know people.
For example, when I walked in the street I really felt at a loss: everybody was staring at me. And I used to ask myself: how come they're looking at me in that way? That was puzzling.
The first year I had to cope with the difficulties of finding a house. Every time I contacted people on the phone they hanged up as soon as they heard my foreign accent.
With the other students it was equally difficult.
Initially, we just said "hallo" to each other. We were both a little bit shy and didn't have the nerve to take the first step.
What am I going to do after my university diploma?
I'm going to go back to my country.
I'd like to work in the medicinal field.
We have so many different plants that could be used for treatment, that's exactly what I'd like to deal with.
How about my dreams? I hope to own a pharmacy by myself.
But I know that won't be an easy task. It requires a huge investment. I feel optimistic, anyhow.
Once back home, I'll find out how to raise the necessary funds!